Kiwanis Family Park & Splash Pad
Kiwanis Family Park: Sanford's Ultimate Recreation Destination for All Ages

Discover the hidden gem of Sanford, North Carolina - Kiwanis Family Park. This revitalized park, granted by the Lee County Government in 2018, has undergone a remarkable transformation, offering a wide range of recreational amenities for the whole community to enjoy. Let's take a closer look at the exciting features that make Kiwanis Family Park a must-visit destination.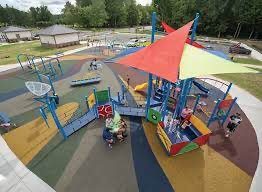 If you're in the Sanford area, be sure to check out this beloved Recreation Spot.
learn more about the park and upcoming events.
Kiwanis Family Park in Sanford is receiving rave reviews from families who have experienced its incredible amenities. One visitor described it as a "Really amazing park" and praised it as a fantastic place to spend time with kids. But what truly stole the show was the splash pad, which another visitor deemed "AWESOME" and confidently declared it as the best free splash pad among all the parks they've been to in North Carolina. The excitement was palpable as they described it as "super cool" and "super fun" for kids. With such glowing recommendations, it's clear that Kiwanis Family Park's splash pad is a must-visit destination for families seeking a thrilling and memorable day out.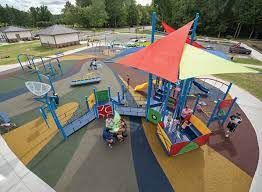 Inclusive Playground:
Kiwanis Family Park takes pride in its inclusive playground, designed to ensure that everyone can join in on the fun. With accessible play features suitable for all abilities, children of diverse backgrounds can play side by side, fostering inclusivity and friendship. The playground provides a safe and welcoming environment for children to explore, learn, and create unforgettable memories.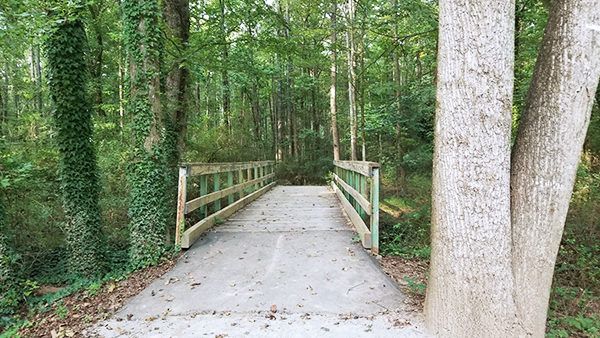 Half-Mile Walking Trail:
Embrace an active lifestyle while immersing yourself in the park's serene surroundings. Kiwanis Family Park offers a newly paved half-mile walking trail, perfect for a leisurely stroll, jogging, or walking your furry friends. Enjoy the beauty of nature, breathe in the fresh air, and let the trail invigorate your senses as you engage in outdoor exercise.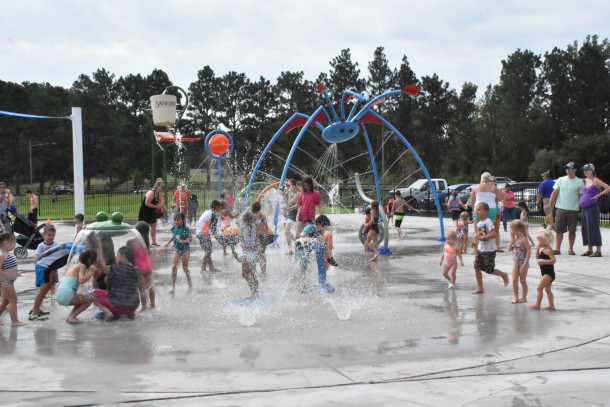 Fun at the Splash Pad
Cool off from the North Carolina heat at Sanford's only splash pad, located within Kiwanis Family Park. The splash pad is an oasis of water-filled excitement, offering a refreshing escape for children and adults alike. Run through sprays, dodge water jets, and laugh with joy as you splash around. Best of all, it's free for everyone to enjoy!
The Commitment
Kiwanis Family Park stands as a testament to Sanford's commitment to providing inclusive and enjoyable recreational spaces for its residents and visitors. From the inclusive playground to the invigorating splash pad and serene walking trail, this park offers something for everyone. Pack your swimwear, gather your loved ones, and make lasting memories at Kiwanis Family Park - your ultimate destination for fun, relaxation, and community connection.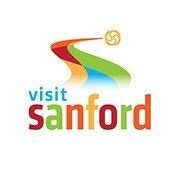 Check out this Video
So there you have it, folks. Kiwanis Family Park & Splash Pad is the real deal. As a local real estate agent, I'm always on the lookout for great places to support, and this one of my faves. Don't believe me? Go check it out for yourself in this video.