Lillington Sports Zone in Sanford
Lillington Sports Zone is a great place to get hand-patted burgers, and drinks and watch all your favorites. Right off of E Cornelius Harnett Blvd. Indulge in mouthwatering delights and experience the ultimate sports hangout! Lillington Sports Zone has it all – from scrumptious food to an expansive bar selection. "The food here is absolutely amazing! Every bite is packed with flavor and the portions are generous."Lillington Sports Zone is my go-to spot for game nights. The lively atmosphere, delicious food, and friendly staff make it a winner!"The bar at Lillington Sports Zone is a dream come true for any sports enthusiast. Great drinks and an extensive selection to choose from! Join us at Lillington Sports Zone for an unforgettable sports experience. Cheers to good times and incredible food!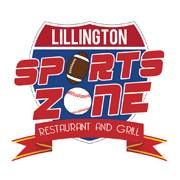 If you're in the Sanford area, be sure to check out this beloved restaurant.
Learn more about their menu and upcoming events.
1. Appetizers, Soups, and Salads
"Explore appetizers, soups, and salads to start your culinary journey. From tantalizing bites to comforting soups and refreshing greens, our menu offers an array of flavors to awaken your taste buds. Begin your meal with these delightful options and savor the delicious beginning to your dining experience."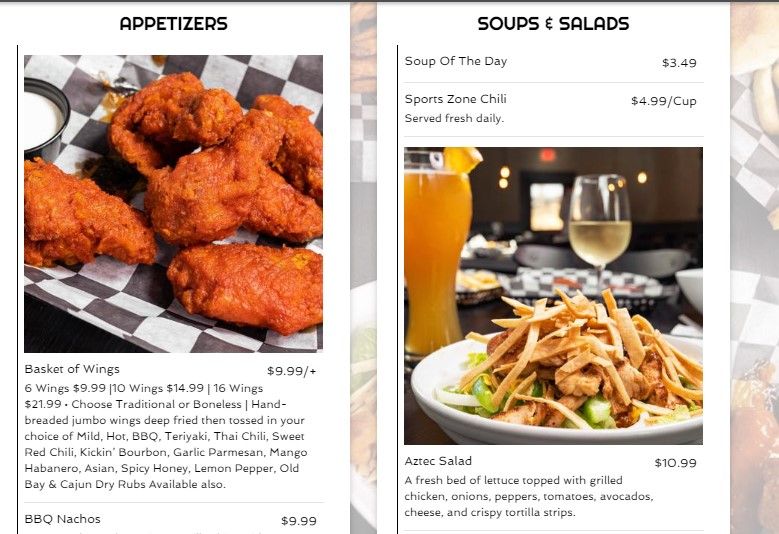 2. Desserts
"Indulge in heavenly desserts that will sweeten your day. From decadent treats to delightful confections, our dessert menu offers a delightful finale to your meal. Satisfy your sweet cravings and treat yourself to a taste of pure bliss."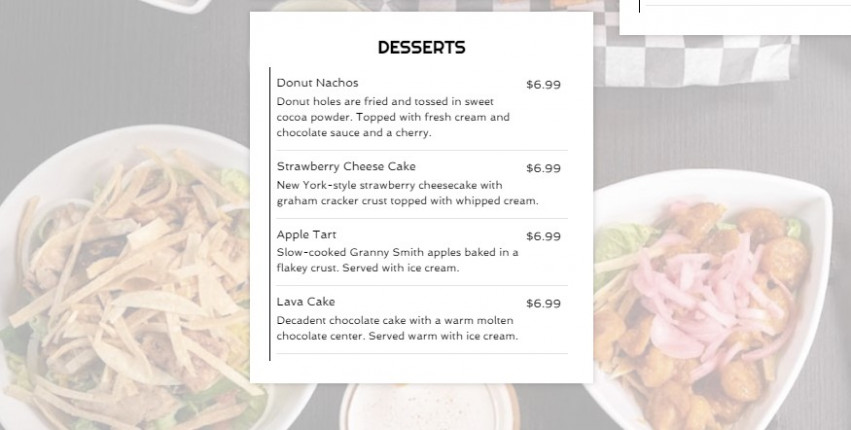 3. Softdrinks
"Quench your thirst with our refreshing soft drinks. Choose from a variety of fizzy and flavorful options that will leave you feeling refreshed and satisfied. Elevate your dining experience with the perfect accompaniment to your meal."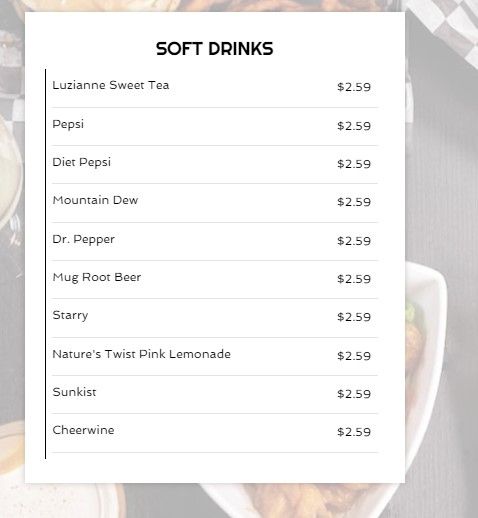 4. Wines
"Sip and savor the finest wines on our menu. Discover a selection of exquisite reds, whites, and rosés to complement your meal. Elevate your dining experience with a perfect glass of wine."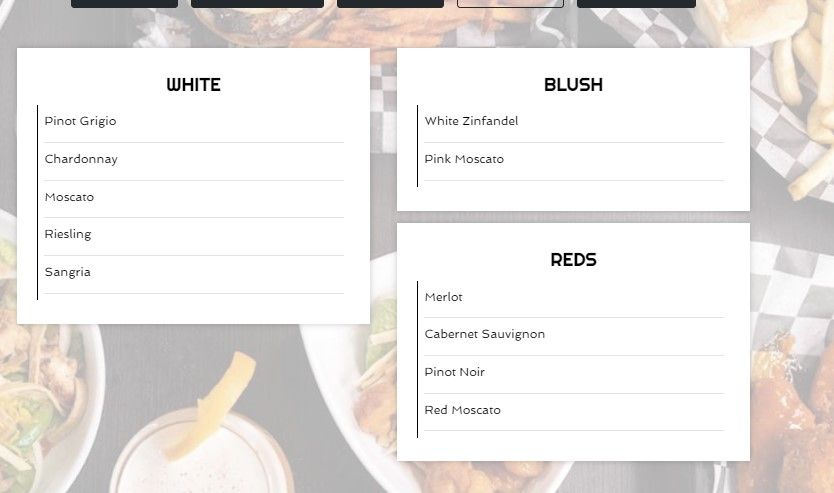 Check out this video
So there you have it, folks. Lillington Sports Zone is the real deal. As a local real estate agent, I'm always on the lookout for great businesses to support, and Lillington Sports Zone is one of my faves. Don't believe me? Go check it out for yourself in this video