Family Grounds Coffee Co.
Family Grounds Coffee Co in Sanford
When we say the word "family", not everyone has the same thought. Some of us have families we cherish and adore, some have families that we despise and wish we never knew, and some of us were never given a chance to have a family. Calling all coffee lovers in Sanford, NC! Looking for the BEST coffee spot in town? Look no further than Family Grounds! Not only do they serve up top-notch coffee and delicious food, but the experience and ambiance they've created are simply unbeatable. Family-friendly and fun, this coffee shop is the perfect place to bring your loved ones for a memorable outing. Our kids couldn't get enough of it, and the best part? It's surprisingly affordable compared to those big corporate chain cafés. @familygrounds has nailed it, and we can't wait to go back! Don't miss out on this gem located at 133 Wicker St in the heart of @downtownsanford. to the people who just want to say hi. Welcome to the Family.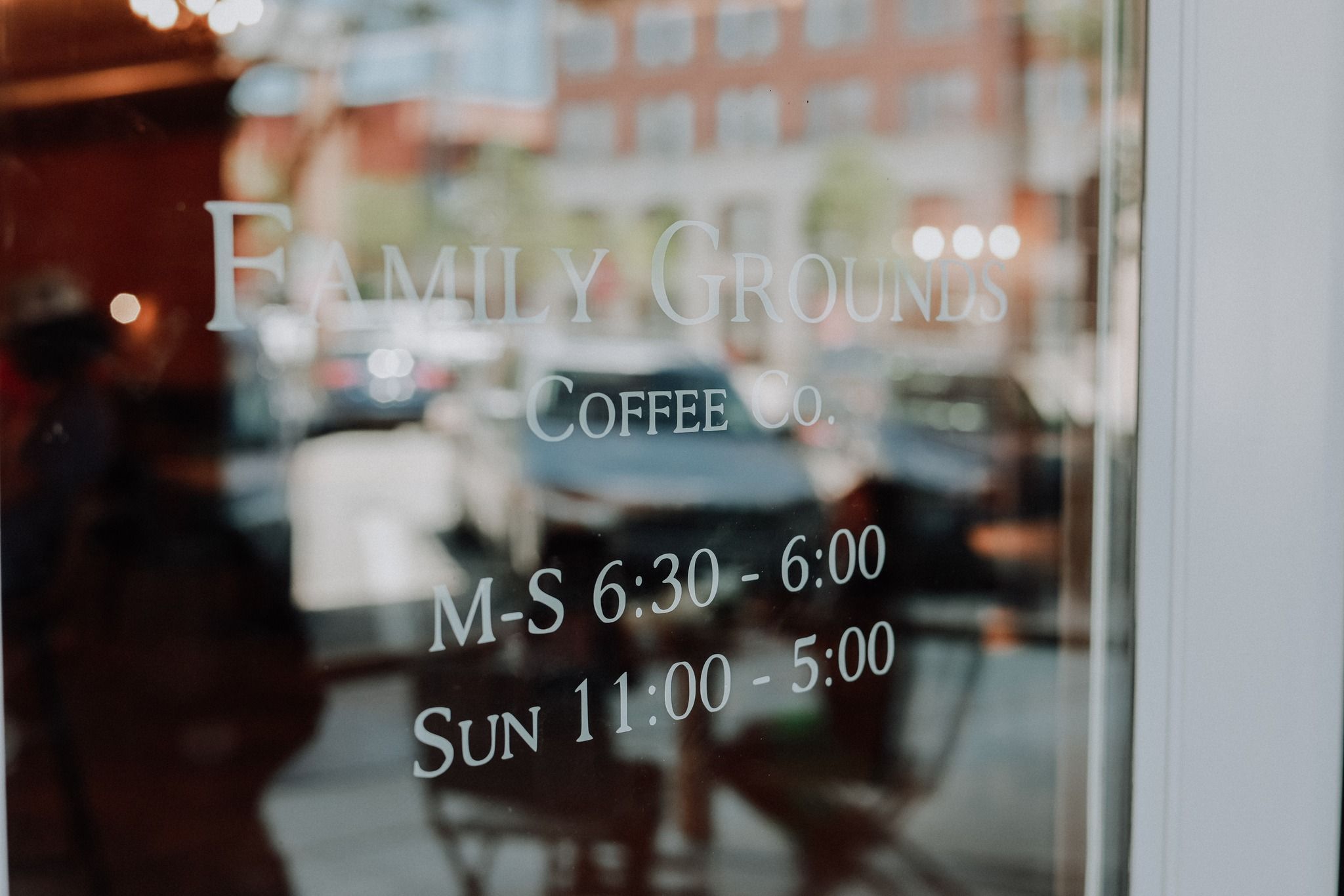 If you're in the Sanford area, be sure to check out this beloved restaurant.
Learn more about their menu and upcoming events.
1. Lunch on Bagels, Smoothies, Cream Cheese, Muffins, and Kiddos Babyccino
Delightful lunch menu! Indulge in a variety of mouthwatering bagels, generously spread with creamy and flavorful cream cheese. For a burst of freshness, try our refreshing and nutritious smoothies made with the finest fruits and ingredients. Satisfy your sweet tooth with our delectable assortment of muffins, baked to perfection. And for our youngest guests, we have the adorable Kiddos Babyccino, a delightful and frothy treat that will surely bring smiles to their faces. Join us for a delightful lunch experience that caters to all tastes and ages!"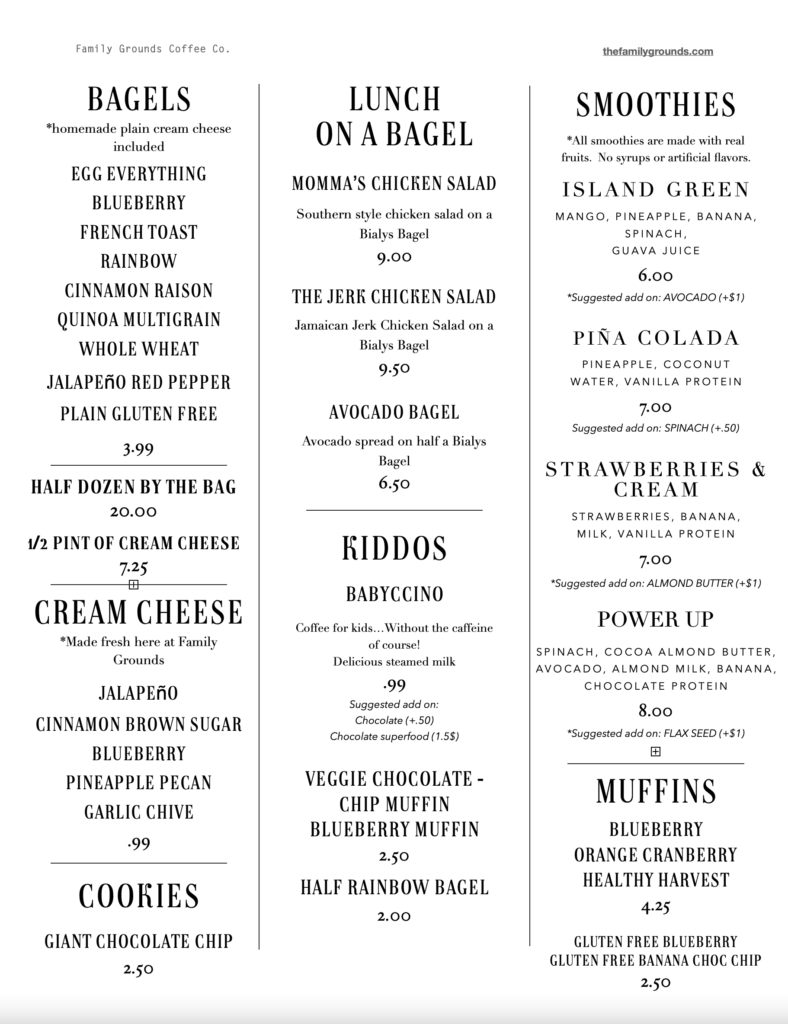 2. Coffee and Tea
"Discover the perfect blend of comfort and taste with our coffee and tea menu. Embrace the rich and aromatic flavors of our specialty coffees, carefully crafted by expert baristas to awaken your senses. From classic espressos and lattes to unique flavored blends, there's a coffee for every preference. If tea is your preference, explore our diverse selection of soothing and invigorating teas sourced from around the world. From traditional black teas to herbal infusions and delicate green teas, each sip promises a moment of tranquility. Indulge in the timeless pleasure of coffee and tea at its finest, right here, right now."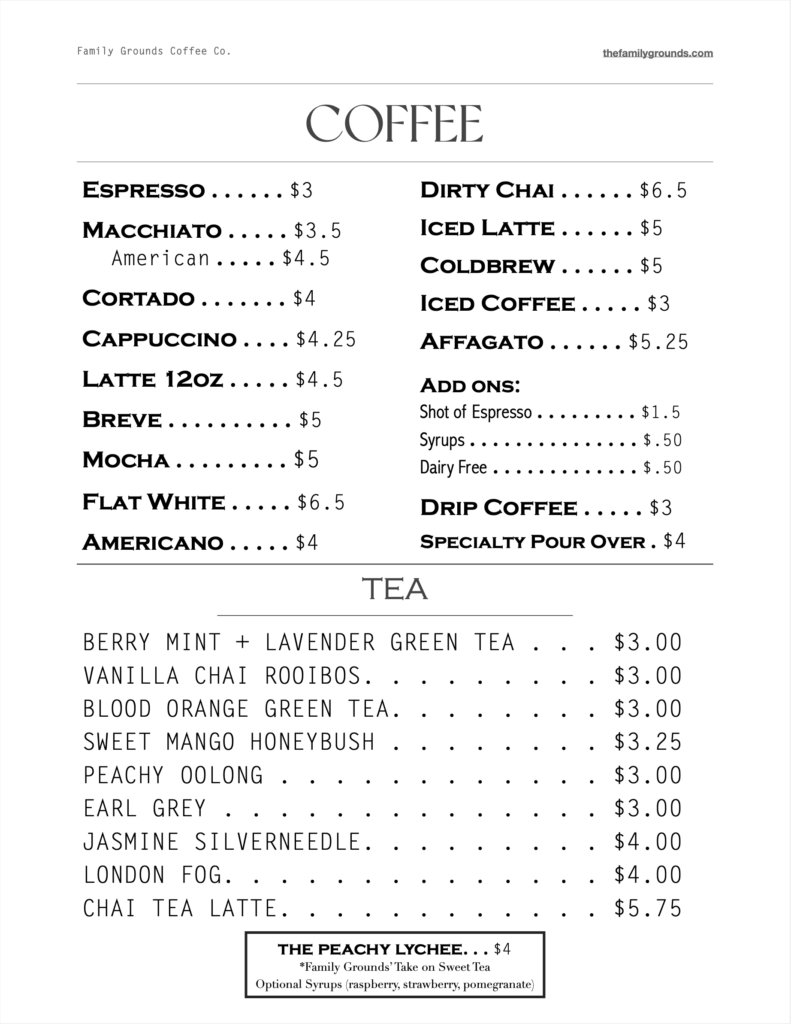 Check out this video
So there you have it, folks. Family Grounds Coffee Co. is the real deal. As a local real estate agent, I'm always on the lookout for great businesses to support, and Family Grounds Coffee Co. is one of my faves. Don't believe me? Go check it out for yourself in this video